Top Ten digitalartdesign Articles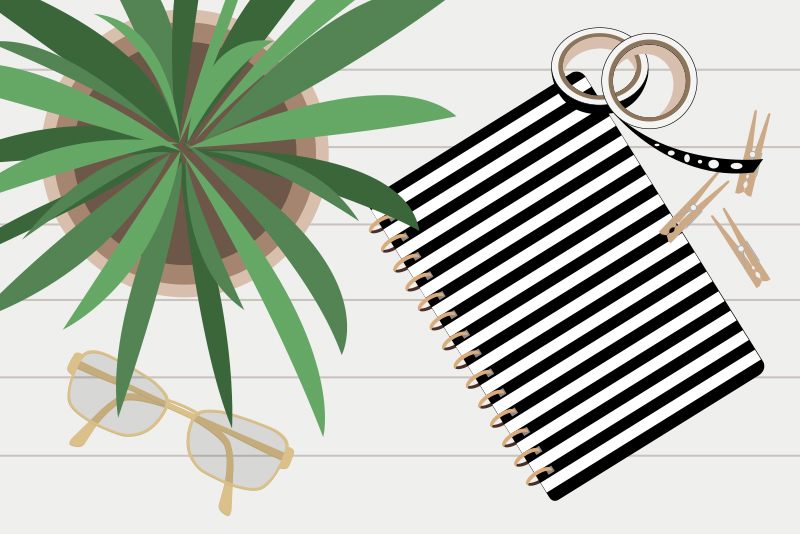 Here are the top ten articles for the Digital Art and Design Site! These rankings are live and get reset at the beginning of each month, so check back often to see what your fellow visitors are most interested in!
1.
Digital Stickers for iMessage
Digital stickers for iMessage have been around for a few years now. If you are a digital artist creating assets for printables, note-taking apps and other projects, you probably have assembled many sticker packs or pages. Have you considered repurposing these digital stickers for iMessage?
2.
eLearning Visual Content
One way to make your online course more interesting for your students is to use creative visual content.
3.
E-Courses for Creatives
Skillshare is an online learning community for creatives. I love this site because the subscription price is low but you have access to over 17,000 project-based courses. Project-based instruction is one of the best ways to learn a new skill.
4.
GoodNotes Digital Note-Taking
There are many marketplaces that sell digital assets for work and hobby software apps. One app that is becoming popular with these artist is GoodNotes, a digital note-taking app for iOS.
5.
Photoshop Animation - New Video Project
In this second Photoshop tutorial, we will start building our template for a Facebook video cover, that can be customized for your clients. Using templates can save designers a lot of time, as it is easy to replace the placeholder text and graphics for each of your client's needs.
6.
Photoshop Animation - Text & Timeline
In this Photoshop tutorial, we will add the placeholder text to our Facebook video cover template. This text will be the business name, the type of business and the services provided by your client's business. Open your project file in to Photoshop.
7.
Photoshop Animation - Facebook Video Cover
In the next few Photoshop tutorials, we will create a Facebook video cover template for your clients. This Photoshop video template will use two photos and several layers of text. Using keyframes and the video timeline, we will create custom transitions to move and fade-out these design elements.
8.
Adobe Portfolio - Main Gallery Page Covers
In the last tutorial, we added two pages to our gallery and worked on the setting options for styling the contents on the pages. Now, let's go back to the main gallery page and add page covers for our new pages.
9.
Digital Stencil in Illustrator Gingerbread Man
In this tutorial, we will create a digital stencil for a gingerbread man in Illustrator. This stencil will be used in the digital watercolor software Rebelle.
10.
Adobe Portfolio - Add Content To Page
In this tutorial, we will explore the various options for adding content to a page in Adobe Portfolio.
Be sure to visit the
Digital Art and Design Archives
for all the articles!
Editor's Picks Articles
Top Ten Articles
Previous Features
Site Map