Top Ten digitalartdesign Articles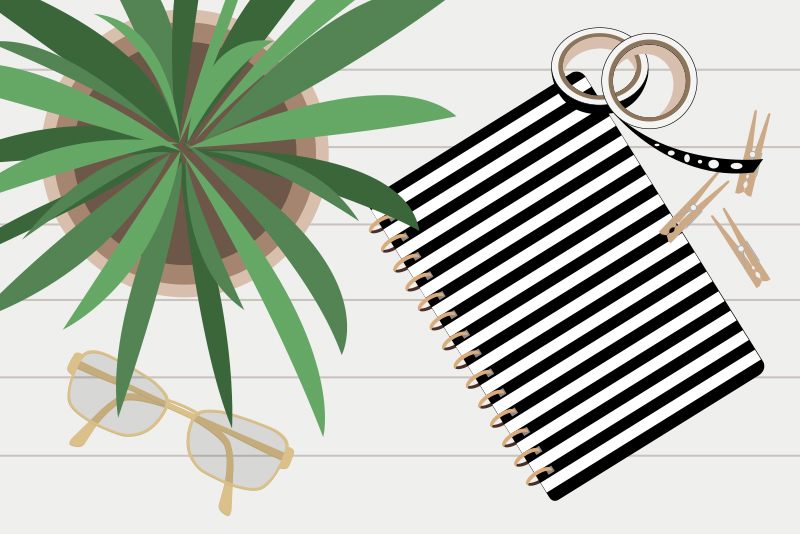 Here are the top ten articles for the Digital Art and Design Site! These rankings are live and get reset at the beginning of each month, so check back often to see what your fellow visitors are most interested in!
1.
Adobe Illustrator 2023 First Look
Articles that will take you along with me as I get to know Adobe Illustrator 2023
2.
Designing a Digital Planner - First Steps
So you want to make your own digital planner for GoodNotes. But, where do you start? I've done a lot of research and I've found that, so far, there aren't any set rules. Each digital artist has their own preferences. However, there are a few common factors.
3.
Affinity Designer 2 Shape Builder Tool
Affinity Designer had an upgrade and one of the new tools is the Shape Builder tool. Are you looking for a way to easily create individual shapes from a group of overlapping lines and color each shape individually. Now you can do this in Affinity Designer with the Shape Builder tool.
4.
Digital Planner Cover Template - Planner Rings
In this tutorial, we will complete our digital planner cover template in Affinity Publisher. Concentrating on the cover layout, we are ready to add the Picture Frame placeholders to the template layout for the binder rings.
5.
Repeat Pattern Template in Affinity Designer
It's easy to create a repeat pattern in Affinity Designer, especially if you create your own template. This template will use the Symbol feature in Affinity Designer to create the seamless repeat tile and the auto update feature for a live preview of the results.
6.
Adobe Portfolio - Navigation & Footer
In the last tutorial, we began setting the options for our Adobe Portfolio. Let's continue setting the Site-Wide options.
7.
What is a Vector Character Creation Kit
One of the most popular assets sold on Creative Market, Etsy and other marketplaces is the Character Creation Kit, also called an illustration library or collection.
8.
Exploring Kawaii Art - The Basics
You see Kawaii art all around you. Who hasn't heard of Hello Kiddy by Sanrio. In the next few tutorials, we will explore how to draw Kawaii art.
9.
New Release of Affinity Apps - Photo 2
Are you ready for Version 2 of Affinity Suite for Windows, macOS and iPad by Serif. Keep reading below for an overview of what's new in Photo 2 and purchase soon for 40% off regular price. You will love the new, non-destructive time saving improvements and new user interface.
10.
INDEX - Creating Code Art with CSS-Doodle
CSS-Doodle is a fun way to create code art, i.e. art created on the computer with code. It was created by Yuan Chuan and he released it under the MIT License, so it's free for all of us. All the work is done in HTML and CSS. So, if you are new to code art, CSS-Doodle is a good choice.
Be sure to visit the
Digital Art and Design Archives
for all the articles!
Editor's Picks Articles
Top Ten Articles
Previous Features
Site Map